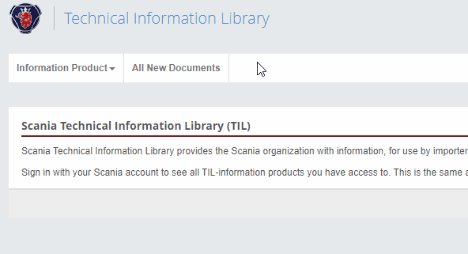 Use the top menu to get search forms for the different information products or list all new documents. Each information product may have more available functions in the sub menu displayed after selecting.
Remember to login to see all information products you have access to.
TIL support instructions
Follow these instructions for a speedy resolution of your issues.
Questions regarding
content
of documents in TIL is best handled by Local Technical Helpdesk.
If they cannot help directly they have routines to escalate the case.
If you need
technical support
regarding your computer, applications other than TIL or network problems - please contact your local IT support.
The TIL Support Team is here to help you with your
technical problems
and/or
usage issues
regarding
TIL
, in order for you to easily and smoothly search and retrieve documents/information from TIL.
Unfortunately, it's hard for us to help with questions about the actual
content
in TIL.
If incorrect information has been published or important information is missing, we can not do much more than state that this is the case. We are not able to see the reason for this or find the deleted content again.
Use button below to copy relevant support information to the clipboard.
For TIL support, please email
TIL Support Team
.
Most of the content in TIL is access controlled
To access more than TIL's public content (
available to anyone
) an XDS account is required.
Instructions for ordering an XDS account and/or group memberships can be found here: